Lease Returns

---
Whether this is your first time leasing a vehicle or you've leased vehicles before but just need a refresher, our finance experts are more than happy to help. When you lease a vehicle, you're essentially making payments to keep the vehicle until the end of your lease contract. Leasing is a great option for many different Holland shoppers but it does come with some nuances when it comes to time to return your leased vehicle. Learn all about lease returns and discover your lease return options today with the experts from Betten Baker Buick GMC Hudsonville!
Lease Return Options
Vehicle leases are great for Grand Rapids drivers who are after flexibility. When you lease a new vehicle, you'll have plenty of options available at the end of your leasing contract. Not sure what your lease return options look like? We've got you covered. Some popular lease return options include: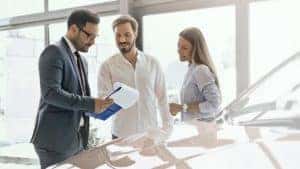 Terminate Lease
Have you determined that you're ready to return your leased ride? No problem at all, a popular choice among many drivers is to simply terminate your lease. All you need to do is bring your leased vehicle in with some necessary paperwork and you can be on your way in no time. It's important to remember the associated costs and fees that may apply with lease returns and terminations.
Lease Buyout
Lease owners that love their vehicle can also opt for a lease buyout. All a lease buyout means is that you're purchasing your vehicle outright at the end of its lease contract. The buyout amount is often determined by the estimated value of the vehicle's worth at the end of the lease. Learn more about lease buyout options with our finance experts.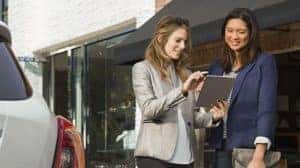 Lease Extensions
Those looking for a short-term option because they're not sure what they want to do yet should consider a lease extension. Lease extensions allow you to keep your current leased vehicle for just a bit longer. Some lease providers may not offer lease extensions, but it'd be a good idea to ask.
Common FAQs Regarding Lease Returns
Have any additional questions? Let's take a look at some answers to common questions many lease owners have:
What Do I Need For a Lease Return?
Keys

Owner's manual

Vehicle registration

Driver's license

Vehicle inspection report

Lease agreement

Maintenance records

Repair receipts
Where Can I Return My Lease?
Your leased vehicle can be returned at most dealerships that accept them. To make it as convenient as possible, you don't even have to return the leased vehicle to the original dealership that you leased it from. If you've got a leased vehicle from another dealership that you're looking to return to our dealership, you can stop by today.
Betten Baker Buick GMC Hudsonville is Here to Help!
We've served many customers in the Hudsonville area and beyond and we can't wait to serve you. Whether you're just beginning the leasing process or you're exploring lease-end options, you can count on Betten Baker Buick GMC Hudsonville for assistance. If you have any additional questions or concerns, feel free to reach out to us for more information!